Easy steps on how to write a sop for MBA
In most cases, international universities may ask for personal essays or a statement of purpose (SoP) for business management programs.
But what does statement of purpose actually mean and how to write a sop for MBA? Will sop samples alone help one in writing an effective statement? Are there any set rules while writing a sop? What should be written in this document? Is sop for mba different from the one that is used while applying for any other Master's degree? Through this blog, we will help you deal with all kinds of queries related to sop including how to write a sop for MBA….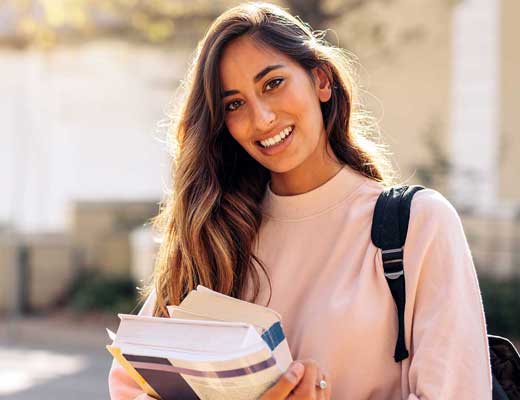 What's MBA Statement of Purpose?
Before you get down to writing, you must take into consideration the initial process of an international admission application – that will include attaching your MBA entrance exam mark sheet, resume, recommendation letters and other allied details. These are to convey the selection committee about your achievements so far. However these does not reveal the actual idea behind pursuing a business management course or about your purpose in life or career plans. This is exactly what sop for mba is intended for.
Now let's move on to understand it in much detail and more elaborate way.
How MBA SoP is different from other SOPs?
Agreed that they all share same name i.e. SoP. But MBA Sop varies from sop for ms in more than one way. The differences are obvious, when one compares the individual profiles of MBA and Master of Science (MS) applicants. Another main factor is that mostly MS applicants are freshers, whereas MBA applicants are older and have stronger work experience. So naturally, MBA SoP will have more details and information to be included, which makes it be a daunting task. Similarly, MS SoP is more technical oriented while sop for mba should reflect both technical roles as well as managerial capabilities which inclines you towards foreign MBA institutions. Thus, being an experienced individual, your MBA SoP should clearly reflect your maturity level and educational idea.
Statement of Purpose Format for SoP
Some of the MBA schools may specify their requirements as to what they need in a SoP while others might just assume that the applicant will have general idea about this application practice.
For the uninitiated, the mba sop format is different from the resume. Unlike the latter which comprises your background information in bullet-points, MBA SoP is more like an essay based, where you have to describe your qualifications and achievements in well-proportioned paragraphs.
The following pointers will help you to elaborate on different sections of the SoP content:
Career Goals
Reason for pursuing MBA
Why you feel it is important to go for higher education at this juncture?
Your Background
Professional Achievements
What makes you think that this particular university will help you to achieve your future goals?
Remember that the admission panel will be having your resume and hence, it will be a waste of time in repeating what they already read about your profile. But there is no problem in issuing a brief summary about yourself to set the pace.
How long should a MBA SoP be?
Mostly, MBA colleges do not have set rules regarding the length and word count for sop for mba. In this case, it is mostly left on the applicant to decide how much he wants to share and what. Some may take this as a chance to be overzealous and write down elaborately, describing everything about themselves – which might end up as long, boring essay that will tend the reader to just give it a full-length glance and move on to next application. 
While some may be writing a statement just for the sake of it and put down random points and submit it. However, both these approaches are not fine and it wouldn't attract any brownie points either.
If there is no specification given by the university, you should try to maintain the sop for mba within 1000 words. But yet, here the word count doesn't matter. What is more important is the content, its order and layout.
There are various online resources that allows one to download sop for mba samples and modify them accordingly. But it is not advisable to do so.
One has to sit and give a considerable thought about how to write a sop for MBA and what are the details that you are going to put in it. You should be able to stand out from the rest, since the admission panel will have thousands of applications coming to them.
If you have no idea as to how to write an mba sop, then it is completely fine to seek help from SoP examples. But take utmost care not to duplicate any of the content provided in them. For, plagiarism is taken to account very seriously by international universities. So if you put down fake information or copy other's work, then you will have to soon regret the actions.
Even if you are referring any standard SoP format, just take efforts and customise the content suiting your profile – including your interests, motivations, academic and professional achievements, career plans and future goals. While taking notes from the sop for mba examples, be extremely careful kinds of ideas you are going to choose from them and how it is related to your profile.
On the other hand, if you are taking professional assistance from a foreign counsellor to write sop for mba, you still have to read through the entire contents to see that the final draft is genuine and accurate.
It is always a good idea to make a fresh beginning and develop a SoP that completely reflects you. Keep in mind that it is better to write an attractive and compelling introduction, followed by strong summary which will make your sop for mba very impressive.
We really hope this article regarding how to write a sop for MBA has provided you with enough guidelines.
If you want more assistance, do get in touch with our SOP writing services team, who will be more than glad to help you…