GUIDELINES ON HOW TO WRITE A STATEMENT OF PURPOSE FOR GRAD SCHOOL
While applying for higher studies in foreign country, one may be aware that it is necessary to attach an application letter along with other educational and professional documents. This particular letter is called statement of purpose or SOP. However it is also referred by other names such as personal statement or statement of intent and sometimes as application essay. A sop format differs from college to college and course to course. Because, no two courses or universities are similar and each of them have specific requirements and objectives. Similarly a statement of purpose will vary from person to person since individually each applicant have their own career dreams, aspirations and goals. For instance, the statement of purpose for grad school is far different from sop for internship – while the former is more inclined towards the educational aspect, the latter one is aimed at professional purpose.
Now since you are looking for writing an impressive sop for graduate program, let's get down to focus on the key factors! Here we have 10 points that one has to remember while writing a statement of purpose:
How to start a statement of purpose?
By making a really good introduction! Yes, you have to spend some time to make that perfect start. So if you are wondering about how to write a statement of purpose for grad school, then first think how will you make the beginning? Be short and crisp in sharing your interests, motivation and idea behind pursuing a particular course from the college you are applying to. Get your reader interested in you right away!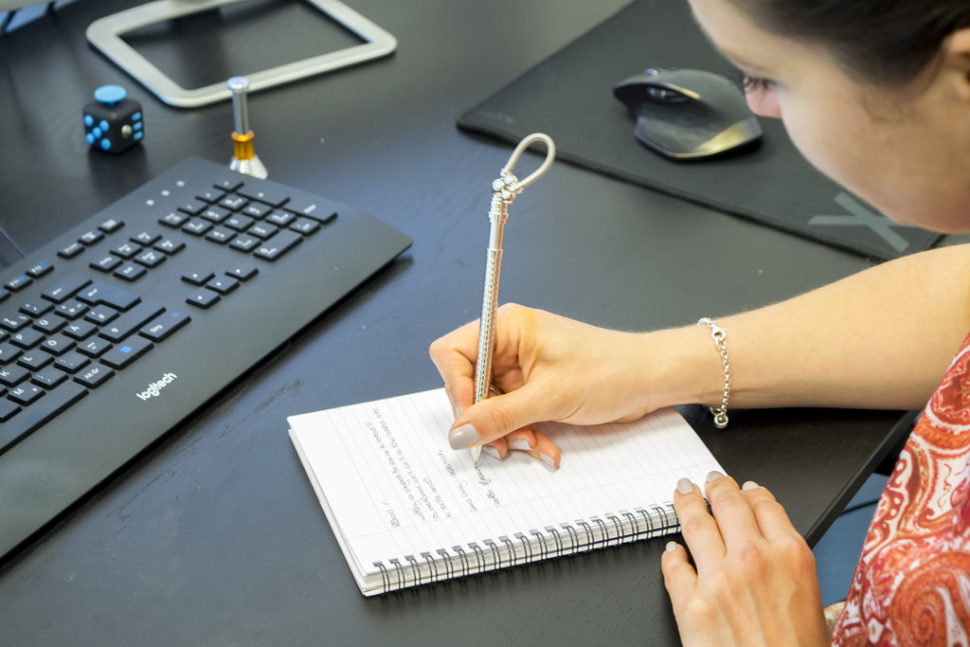 Take the lead
Move forward in sharing your educational qualifications, about your academic projects, technical and practical experiences and achievements – all in chronological order following a clear structure. Write short paragraphs and blend in your qualities and skills that support your motives in studying the course as well as it will boost your chances of getting the admission.
Be creative and unique
Agreed, there are several references and statement of purpose graduate school sample essays available online for you to create one of your own. But do take care you do not copy any content. Instead, bring out your creative side and personalise your statement by adding interesting experiences and anecdotes that will reflect your individual personality and preferences.
Research and modify
You may be applying to various universities, so take care that each of your statement of purpose for grad school is distinct and specifically modified according to particular college' requirements. Do enough homework on each college and the courses, before drafting different letters. You have to share your interests and specifications customised in tune with individual institutions. Mention why you are choosing that particular college for your higher studies. Convey your reader how serious you are in your choice.
Goals and future plans
As the name 'statement of purpose' denotes, the main objective of writing this document is to share your purpose – on choosing the course, choosing the college and choosing a particular profession. In your statement of purpose for grad school give a clear and concise picture about your interests in certain academic subjects and how it is relevant to your future goals and career plans.
Maintain a consistent flow
Yes, there is so much to write and many details to include. But take extreme care not to deviate yourself and break the content flow. Give brief description about each important and relevant points. In the end, check to see if you have maintained a good structure by putting down every valid thing that you need to share with the concerned authority in relevance to your course. It doesn't matter how long should a statement of purpose be; what matters actually is the content in it.
Financial Aspect
While it is not mandatory to reveal how you are going to fund the course and your stay in a foreign country, it is a good idea to share the details. This will establish an emotional rapport with the reader and give a thorough idea about your background. However take care not to sound as a show-off or reflect that you have financial constraint in the statement of purpose for grad school. Just be honest in how you are going to support your fees and yourself.
Read and recheck
No matter how qualified or proficient one is… It is quite necessary to read from the beginning and check through the entire contents of the statement of purpose. See if you have missed out any information or important detail that is relevant to the prospective course.
Make it error free
Spelling mistakes and grammatical error can put off any reader. It can also mar your chances to create an impression on the admission committee. And you don't want that to happen, right? So it is advisable to check your statement of purpose for grad school for any kind of mistakes within the sop.
Find a proof-reader
Now that's not a big task! But we advise you to find someone qualified and experienced person – say, your professor, senior or mentor, who can review what you have written and share their feedback. If possible, ask them to edit the statement of purpose. A third person will always find something that is missing in your letter.
Finally, see that your statement of purpose reflect you and your main objectives. Be honest and genuine in your approach while writing. Don't forget to keep up your confidence level. All the very best!
Hope our guidelines – on how to write a statement of purpose for grad school – will prove to be a great help for you. If you want any further assistance, do get in touch with us!!