READ Guidelines on how to write a nursing admission essay?
A powerful admission essay is vital before seeking an admission in nursing college. Writing a nursing school essay for such educational purpose is quite daunting and is likely leave the applicant confused as to what to write and what not to write. It is not just about the content that matters; in fact, there are other factors that will help to determine the admission panel about the suitability of the student for that concerned medical oriented course. The nursing admission essay will be instrumental in conveying the reader how far the student is serious and resolute in pursuing the nursing course and whether he will be beneficial to the institution.
Therefore it is essential for the prospective nursing applicant to understand there are key components required to write an effective admission essay to get admission into a nursing college.
Tips to write a nursing admission essay:
An admission essay is also referred as statement of purpose, personal essay or letter of intent. This is sort of letter in which the applicant gets a chance to convince the selection panel to give him admission in their institution for the nursing course. In this the applicant describe why he/she wants to become a nurse and how this course will help them to achieve their future goals.  Most of the applicants will be in a fix as to how to start a nursing school essay. Our advice is that, before writing nursing admission essay, the applicant must first plan the essay; like what he is going to put in the content.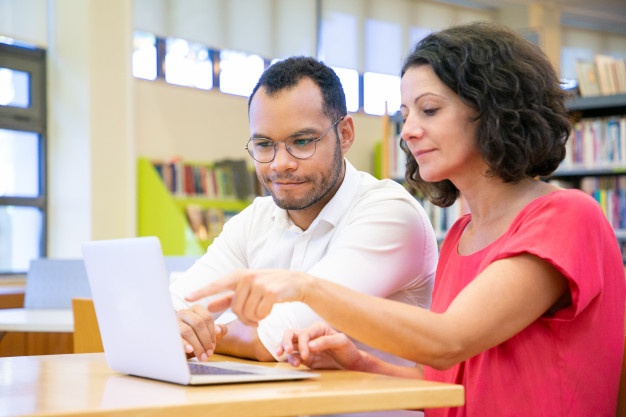 He should carefully chalk out various important details and information that has to go into the essay and write a rough draft. The length of the essay also matters; always keep it between 700 to 900 words at the most and nothing more. The essay must include the applicant's previous achievements as well as those which he is hoping to achieve in future, with the help of the course.
The initial part of the nursing admission essay should be limited in sharing brief introduction of oneself and move on to write elaborately about one's abilities and experiences that helped in moulding them. Since the admission committee has to go through lots of applications, you need to write an essay that proves that you are unique and best from the rest.
Things to be written in nursing admission essay
An applicant must write about:
Academic interests and personal traits which weighs towards nursing
Reason why the admission panel should choose the applicant
Reason for choosing this particular course
Future plans and professional goals
Relevant preparations so far in order to pursue this course
Personal and academic achievements
Experience in connection with nursing or any specific medical training
Motivation behind taking the nursing field.
The main objective of admission essay is to prove the worth of the applicant for the nursing course.  Although there is limited space within the admission essay, the content will determine about the rejection or accepting factors. Here are some further guidelines to write successful nursing admission essay….
Compelling start to pull reader's attention further
Choose authentic and accurate information
Seamless content flow and clarity
Give a clear outline about the applicant's interests and plans
Use a solid essay topic. Refer essay topics for nursing entrance online
This essay is very crucial part of the nursing college admission procedure – for, it can make or mar the chances of the applicant in getting into the institution. Hence, as we said earlier, it is vital to plan before putting pen to paper and take enough care to make the nursing admission essay effective and impactful. Write a sound and structured essay; making sure it is free from spelling mistakes, misinformation and grammatical errors. Reread it finally to check everything is fine and accurate. Wrong details and mistakes will tend to make the reader think that the applicant is irresponsible or not serious about his career. Don't give elaborate paragraphs; bring relief by breaking the content in smaller paragraphs that will be easier to read and follow.
Since this nursing admission essay is the only ticket an applicant can impress the college management, he should not compromise on the content and quality. Towards the end of the essay, try to come up with a distinct and memorable lines which will stay in the reader's mind. However don't go too creative and exaggerate in doing so.
A career in nursing is really a competitive yet compassionate field. It needs lots of patience, perseverance and commitment to remain in the profession in a long run. So it is worthy to spend some considerable time in making your application strong and referring various resources on writing an impressive nursing entrance essay.
While one may be well qualified to write a personal essay on their own, it is better to seek expert opinion and bank on professional content writing services, to achieve your nursing dreams….