How to write Personal Statement for College: Guidelines & Tips
How to write a personal statement for college?
Personal statements are basically essays which are requested on a grad school or university application form in response to certain question(s). Some colleges may prescribe to be precise and specific in answering the questions. But there will not be given any guidelines about the things you should include. It totally depends on you to choose whether it should focus more on your personal aspects or professional flanks.
Also the length and format of these personal statements vary with the course and the university to which the candidate is seeking admission for. This becomes more vital when one is applying to top universities and exceedingly competitive courses. Because almost all the applicants will be having stunning scorecards and impressive resumes. It turns out to be more than necessary for an average student with low grades or GPA to write up a winning personal statement for college, through which he can compensate for his academic short comes.
Hope, it's known that the personal statements are read by professors referred as admission officers or admission committee members who are particularly employed for reviewing applications to each department. They are well-experienced in the course field and have an ability to evaluate students correctly to a larger extent. So it's a must to understand the character of the audience before writing some stuff for them.
The very next thing to be noticed is that the personal statement for college should not replicate any other admission documents submitted. Realise the fact that each candidate is given an added opportunity to show how they evaluate themselves and how they think they are apt for the course of study. Also it's the only "personal" thing in your application, where you can make hear your voice.
Frequently, the admission officers used to sort out the few best from the heap of applications by merely reading the opening statements first and then moving on to read them thoroughly, if impressed in the beginning. Thus, it's important to consider this fact and hence drafting the personal statement in an engaging way from the very first. If you are stuck on how to start a personal statement for college then it is advisable to browse on internet and go through few examples to get some ideas to inspire you. The best thing to do in this concern is to be direct. Speak about the focussed matter right from the initial statement. Alternatively you can also refer to examples of personal statement for college freshmen.
Now let's have a look into how to write and submit a personal statement.
Understand what the course or university seeks for in a potential candidate
Research on the program and school to which application is to be sent
Frame some personal questions and answer them
Prepare a rough draft
Read it and check whether it is addressing the main theme and logically blends
Get some expert or known person to proof read your draft
Add modifications and corrections
Revise and proofread your personal statement for college to eliminate all possible typos, spell mistakes and grammatical errors.
Check with the length or word limit
Submit
Above in the 3rd point it is mentioned to frame some personal questions. Below some most common and important questions are included for an easy reference.
How am I distinct from the rest of the applicants? What are my unique traits?
What made me to choose the program? What are my expectations about the course?
What was that initial element which made me interested in this field? How did it grew thereafter? How did I realise that it is my call? What are the major factors that concreted my decision?
Are there any books, authors, personalities or concepts that influenced me to pursue a career in this field?
How has my earlier academic endeavours and trainings etc. prepared me to pursue higher studies?
Which of my academic achievements are relevant to bag me the place in this college?
Did any of my research interests and thesis can have use here? What lessons I have learned from them?
Any of my volunteering or non-academic experiences that can contribute to my personal statement for college.
What are my future career goals and how this course will be helping me to gain them?
What is the best thing about myself that the admission committee should know?
What am I planning to do after this course?
Let's see what has to be done in order to make the personal statement for college a perfect draft.
Address all the aspects asked for
Tailor-write each personal essay for different courses and different schools separately.
Speak in a positive tone.
Select a topic that focuses on your strengths rather than one wanting you to lie about your weaknesses.
Try to be honest yet humble.
Speak confidently about each point and back it with evidences.
Write in paragraphs and make each paragraphs logically connected.
Write a striking introduction.
Focus on 2-3 personal skills or aspects rather than writing the entire life story.
Edit it harshly.
Us standard vocabulary and formal language.
Go online and read through a personal statement example for university application to see how it has been written. This will also give you a fair picture about the content arrangement.
Now let's see what will make your personal statement for college get rejected.
Writing common Reponses instead of writing something that helps to stand out.
Generalisation of things without focussing about the self.
Use of common and over-used words and phrases.
Overemphasis a minute fact.
Repetition of information in the application unnecessarily.
Negative connotation about a person, situation or event.
Being offensive or emotional and discussing political or religious matters.
Over-creative and using cynical slang.
Always using the words-"I, my, myself" etc.
Submitting without proof-reading or editing.
As soon as the graduate course is nearing to complete, it's better to start the task of writing personal statement for college. Because from brainstorming till submitting the draft, there involves a number of laborious steps as we have already discussed above in this article. But there is no need for worrying about it. One has to talk about himself and by exerting some smart efforts and techniques, anybody can end up writing in an appealing personal statement.
If you need assistance in writing your personal statement for college or any other admission document, contact us….We are available 24/7 to render help for the true aspirants.
It's only when a student starts thinking about his graduation, he comes across few application documents which are obligatory in the admission process. Following which they get perplexed as to how to write a personal statement for college…? Well, it is better to refer them as "essays", for which they are a short piece of writing on a particular or selected topic. Personal statement is an important among them, which is commonly asked by the colleges. As the title says that it is 'personal', this essay has the topic – "about yourself". However, as you are applying for a place in a college or a university, it cannot be same as the essay about yourself once you wrote in your 6th standard. The theme is very much identical – in your personal statement for college too, you are ought to talk about your past achievements till your latest course and annotation about your future career.
Being amateur in professional writing arena, aspirants find it difficult to draft an appealing personal statement. Because in merely 700-800 words, they are asked to write on their personal achievements and the cogent factors that made them into the persons whom they are now and reflecting their real lives. But as how much challenging it is, that much lucrative too. Unlike the other application papers, like your resume or certificates and application form, in your personal statement you can be creative, if you wish.
You have the freedom to mould it in a beneficial way and can find an edge over the rest applicants, even though you have an average score card or a less-attracting CV.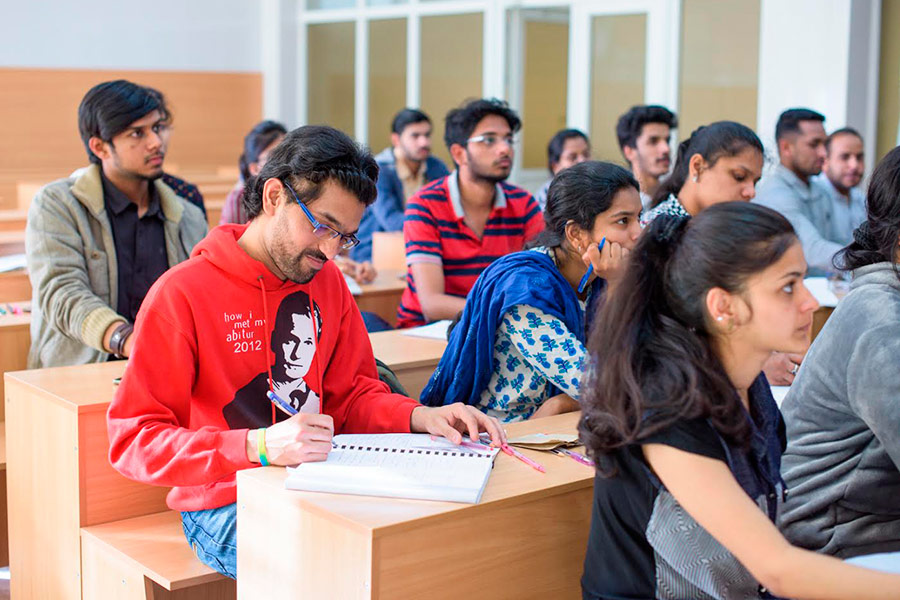 But as how much challenging it is, that much lucrative too. Unlike the other application papers, like your resume or certificates and application form, in your personal statement you can be creative, if you wish.
You have the freedom to mould it in a beneficial way and can find an edge over the rest applicants, even though you have an average score card or a less-attracting CV.
From my personal experience of aiding candidates in their application writing services, the common dilemma I have had heard is that how to start a personal statement for college.
Then I used to ask them back that, what you did in your exams, to start writing an essay. They clearly said, they used to think about the various aspects of the topic, and note the important ones and then rearrange them. Few can do all these in their mind itself, however some will work it out on a paper and keep it as reference to craft the final record.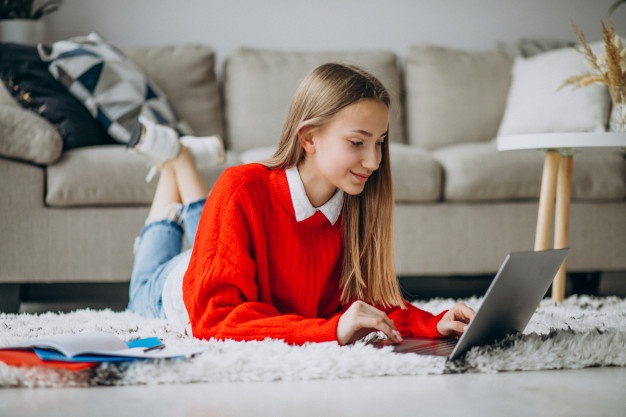 Thus the first step is brainstorming. However, as easily as we said, it is not an easy task. The one who gets right here, can be a winner. And I like to mention this as the crucial step in writing your personal statement for college. Finding out the most relevant experience from one's life needs thorough review and logically thinking the life in a flashback mode. It's not about  whether a particular event was discreet, small or without much gravity, the style and attitude in writing the personal statement makes them significant and remembering.
Then, it's always better to record the thoughts as they come while you brainstorm about the events. Either list them as points or write each of them in detail, but its recommended to prepare a rough draft.
Try to figure out only the relevant experiences that make you fit for the course you have applied for.
It can include your hobbies, or other interests which helped you in developing yourself and fortifying your skills and strengths.
Read some best undergraduate personal statement examples and understand the various topics articulated in them.
It's a huge advantage that you are asked to write the essay on any topic of your like. Make it to your side and win the play.
Another aspect in selecting the topic is choosing a theme on which you are confident of speaking about. Try to avoid any negative or unfavourable situations you had, or else while mentioning them, supplement the happening by positive impacts you had or the lessons you learned from them.
Avoid topics which provides you with an unfit image like about charity, political issues, tragedies, wars or conflicts and moreover any self-flattering deeds without significant value.
The personal statement for college outline is much similar to that of a story. It's not needed to emphasise all qualities of a person, rather a personal statement can also be written focussing on a single event or subject matter. But it should be produced in a readable and engaging format.
Find personal statement sample essays online or from your seniors, read them and acquire idea about the basic structure.
Always write the experience which you like to share with the admission committee in detail with bells and whistles, instead of summarising it within a sentence or two. Any how you should be able to make the reader experience the same feelings as you had.
I prefer starting your personal statement for college by throwing a hook on the reader, which is a true exemplary to the theme of story, you are going to present.
When many applicants had only expressed their anxiety in starting the essay, I like to remind you that the ending is also as important as the beginning. Even when the reader is running short of time, he jumps to read the conclusion from any section of your essay. So, it must be a summary to the whole document, whereas it should not be a repetition. To make this understood clearly, utilise the resources where personal statement essay examples abound nowadays.
This is not a 3-hour examination with time constraint, where you cannot revise the written material many a times. Therefore, give your personal statement for college the necessary editing and polishing touch. It's not only to add the beauty of the piece of writing, but a vital exercise in making the personal statement error-free. A document with grammatical and spelling mistakes lacks the qualifying features of a well-written material like readability and credibility.
Check for sentence construction and use of phrases in the personal statement. Also put yourself in the shoes of the reader and evaluate it to see whether if follows a logical connection and depicts the story with a precise beginning, body and ending. Ask yourself, is it interesting? Is the writer genuine? And all such possible questions.
Use standard vocabulary and try to avoid repetition of words. Formal tone and a refined language will provide it with a professional outlook. Refer for personal statement example for university application, but never try to copy or imitate them. Your personal statement must be your voice and your reflection, which cannot be obtained from the copied piece pertaining to someone else.
Start reading personal essays very earlier, so that when it's time to tailor one, you will be acquainted with the structure, format and content of best personal statements.
Hoping that this article on how to write a personal statement for college would have helped you a great deal. For further assistance and writing services, contact us…. We are available round the clock every day to aid you in all your conten