Importance of Grad School Statement of Purpose: Provided with TIPS
You maybe knowing that a Statement of Purpose is a personal essay which many of the foreign universities ask for, while you seek admission to their graduate schools. However, you need to know why it is asked for? Or what is its significance? What should be included in a grad school statement of purpose ?
University really don't know the background and character of the candidates applying to their course programs. They want to admit only the best students from amongst thousands of applicants. And having realized that the score cards does not measure a candidate's calibre and skills alone, they found an alternative assessment tool, which is commonly named as Statement of Purpose.
Now the second question – about its significance. You may have submitted a couple of documents like your mark sheets, recommendation letters, resume and similar other drafts. But, these are not serving the purpose of intimating your true passion and drive to pursue the selected course. Isn't it? So, particularly to answer – why you wanted to pursue this course in our university, you have to write an SOP.
However, it's not meant to be like you write this question at the top of a sheet of paper and answer it in few paragraphs. Because, there are some more ingredients to mix for making your product taste good!
So let's discuss what all should be included in a grad school statement of purpose.
Your admission applications are mostly reviewed by a panel of experts and senior level professors collectively known as admission committee officers. So you are communicating to these professionals through your SOP.
Thus, you need to be polite and using formal language and tone in your writing style and attitude through the grad school statement of purpose.
Is a Personal Statement, SOP and letter of Intent the same?
Firstly, let me give you a brief note on what is to be written in an SOP. You have to tell the admission officer the reason why you are interested in the selected graduate course, what you plan to earn from it, how the course will help you achieve your career goals and why you have chosen the particular University. Yet, what all skills you should mention to showcase yourself as a best candidate for them depends on the kind of course program you are applying for. For instance, if it's a research oriented program, you have to emphasis your research related skills and achievements, whereas, if it's a professional course like MBA, highlight your managerial skills and capabilities.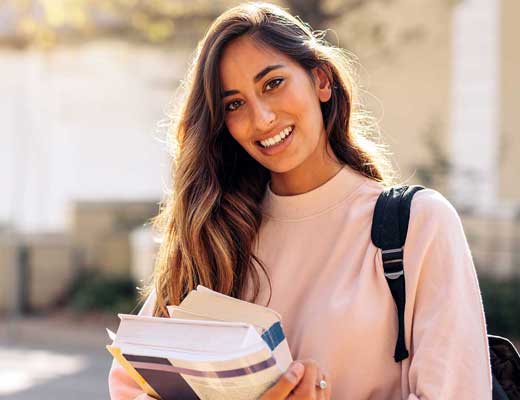 Now, I would like to make you understand that, the SOP is different from a personal statement. Having the word "personal" in the title itself is the difference. Personal statement needs you to tell how you are a fit candidate for the school and the course from your personal front? But, in an SOP you have to focus more on your academic and professional skills, achievements, and career goals. Definitely, they share some common grounds relating to your skills and goals, but a Statement of Purpose has a more serious tone. However, schools itself use these names interchanged many a times.
Like, some schools want you to write a personal statement, but provides questions from academic perspective; similarly while someone asks you to submit a statement of purpose with more focus on your personal details.
Hence, it's a MUST to thoroughly check the university/ school website before you write your personal essays of any kind. And if nothing is specified, go with the general guidelines as stated above.
Here, click and check some statement of purpose graduate school sample essays.
Besides, a similar distinction has to be made between an SOP and a letter of intent. Actually, they both are same when compared based on their content and purpose, and differs only in the format. A letter of intent has to be drafted in the letter format with precisely providing the salutation and addressing it the admission committee and at the bottom you needs to sign it.
See here some letter of intent examples that will help you to understand difference in its structure from the statement of purpose format.
What to speak about in a Statement of Purpose?
I hope you got the idea that the contents in a grad school letter of intent and SOP are the same and so the below given particulars can be considered while writing a letter of intent (LOI) as well.
At this juncture, it would be better to add a small yet important note. Each school may individually provide what they expect to know from a candidate's SOP or LOI. Here, it's given merely a general list to consider while writing a grad school statement of purpose, if nothing is specified in particular by your prospective University.
Academic, research and professional skills
Your past academic and professional background and qualifications
Relevant accomplishments and achievements
What fascinates you about the course program?
Your motivation and inspiring factors to choose the field of study
How you think the course is going to help you in achieving your career goals?
What is the relevance of the course in your future?
Dummy text is also known as 'fill text'. It is said that song composers of the past used dummy texts as lyrics when writing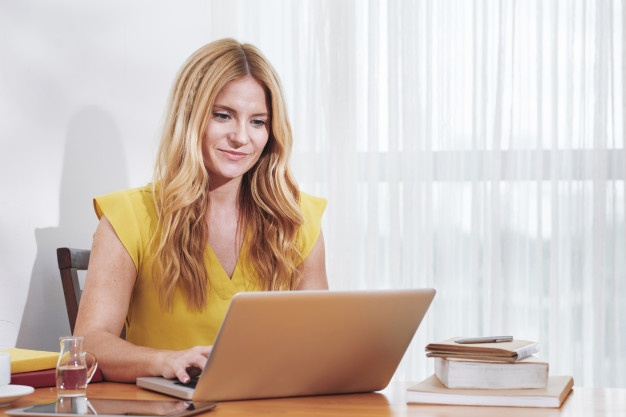 Besides, seeking answers for above questions or similar other details, the university wants to know and evaluate your writing skills. The grad school statement of purpose is also used in this regard. Hence, you needs to be careful in your writing style and use of vocabulary. But, there is no need to refer Oxford dictionary and get some sophisticated words to impress the admission committee. Try some tactics like avoiding common words and using their synonyms appropriately.
The most important element here, is in getting your grad school statement of purpose proof-read. Because, spelling mistakes and grammatical errors can cost you more than you think.
If the documents are to be submitted online, get your admission essays typed in a word document, where you have the automatic spell check options. But, also ensure that you use this provision wisely.
The very next concern is how long should a statement of purpose be. This is also depending on the university guidelines. Else if, adhere to a standard word limit of not more than 1000 words.
It's already mentioned in above portion that, both content and writing style matters alike in case of a grad school statement of purpose. Hence, the writer has to balance these aspects well to get done with an appealing SOP for graduate school admission.
Here, let's simplify the writing process by dividing it into meek 10 steps.
Brainstorming: brainstorm and find the best and relevant answers for the above given questions or the requisites as mentioned by the schools.
Preparing an outline: list or arrange the ideas to get a vague outline.
Writing a rough draft: draft a rough copy without considering the word limit. Try to make the listed ideas into logically connected paragraphs.
Self-editing: read your rough draft and edit and correct it for mismatches and irrelevant info.
Proof-reading for content: get your tutors, friends or any professionals to read your grad school statement of purpose and provide feedback.
Adding modifications: from the feedback, make necessary alterations and modify your copy.
Peppering with styling elements: check with your language, vocabulary and grammar. Try to maintain a positive tone.
Proof-reading for writing style: again get the draft proof-read, particularly to check the writing style and errors related to spelling and grammar.
Giving the final touch: now convert it into the final draft by further modifying according to the feedbacks.
Submit it: check in what file format you need to upload the grad school statement of purpose, if applying online. Or else ensure the safety attainment of your document at the school.
Hope you found this article useful. Let us know, how we can help you further in your admission essay writing needs. Contact us through mail or phone…..