Make an impression with these MBA admission essay writing tips!
Let's directly move into the topic. Here the very conventional custom of answering the question format is followed which will make you to understand about the admission essay for MBA very easily.
What is the purpose of submitting the essay?
Answer: As there are only limited seats for the thousands of applicants applying each year, the admission committee has to sort out the best suitable candidates within a very short time span. Each and every applicant will be having good grades and work experiences and thus it's not judicious and not at all possible to select few from the vast sets of application forms. Beyond the academic scores, what a candidate has to offer for the university is considered by the admissions committees to determine the suitability of candidates, which they can substantially prove through their admission essays. In fact, it is more or less like writing a why do you want to pursue mba essay?
Is it mandatory to write an essay?
Answer: It depends. Many a business schools didn't ask for an admission essay and they try to evaluate the candidate in their interview section. Some prescribes it as an optional choice. Some strictly asks for it. Even if it's an optional, do utilize the opportunity to stand out by writing a short and compelling essay. 
What is meant by an mba admission essay?
Answer: It is a type of essay that is intended to be submitted with MBA admission applications. It is to back the facts and details provided for admission purpose. It is also known as MBA essay or MBA application essay.
How long should the essay be?
Answer: This also depends on the schools or universities. Some have prescribed limit or length for the mba admission essay. If provided it is necessary to adhere to the word count or limit. Make it to the count, don't write too short and too long essays. It will be better not to extend your mba admission essay more than 2 pages. Make the whole document into separate paragraphs, say utmost 5 paras with near 7-8 lines. Being short and concise not only enhance the readability of your essay but gives an impression that you are an organised and well-focussed person.
Express yourself well, tell your story with clarity and give the admission committee a peek into your personality and experience. Once you've put down everything then sit down to eliminate what you think is not needed without taking away its impact.
What is the Basic Format?
Answer: There are no templates or general mba admission essay format suitable for every applicant. But there are some basic formatting guidelines that are followed by the majority of applicants.
They are:
Draft your essay in a word document and set the margins to give it a professional outlook. Also a single spacing or double spacing is recommended to ensure the texts are clearly read.
Use of standard fonts like Calibri and Aerial are suggested and it is better to avoid creative fonts. Also use a font size that is best read for all the members of the admission committee.
Provide the left justification and separate the paragraphs with spaces.
What contents are to be included?
Answer: All of us are well familiar with writing essays. And know well that there are mainly three sections for any essay namely – introduction, body and conclusion. Likewise for an admission essay also, it is used to structure the mba admission essay in this manner. A 5-paragraph format is used with a single paragraph for each introduction and conclusion and three body paragraphs.
It's not very essential that all the paragraphs have equal number of lines, but the uniformity can add beauty and readability to your essay. Maintain the logical flow of incidents and a smooth transition from matter to matter throughout the document. Check on internet for any sample mba personal essay so that you will get a rough picture about the contents.
Write an introduction that is enough to attract the reader and force him to continue reading down till the end. But it also should introduce the very cause why the applicant has chosen the particular course.
The three paragraphs following the introduction can be individually utilised to tell about the skills and qualities, experiences and proofs respectively. These all should cope up or align with the main theme of your mba admission essay.
In the concluding statements point out your true interest to pursue the MBA course. But don't repeat the similar things in the above paras. Also don't add any new point here without an evidence stated anywhere in the essay.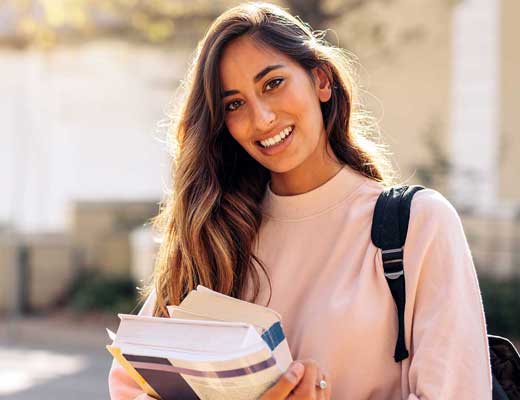 Is it necessary to send hardcopy or can it be sent online?
Answer: Depending on the school requirements, you can either submit it online or can send a hardcopy. Most applications are now received online. Then you have to be careful about the format of your mba admission essay. Only certain document formats such as .doc, .pdf etc. are accepted in most of the business schools. Also the essay has to be named as recommended and should be mailed along with the other documents and not individually.
And if you are submitting the mba admission essay along with an offline application, you need to get it printed. Always print it on a white sheet of paper and avoid using designs on the documents. Use an A4 or letter format for printing and get it printed in a standard and professional manner. Always avoid using low quality prints or papers.
In both cases, it will be better if you draft your MBA application essay in a word document.
Hope you had benefitted from our article on mba admission essay. For more information on content writing services and assistance, send us a mail or give us a ring.