Personal Essays
In spite of the extended degree of freedom with writing, the concern of scripting an appealing personal essay prevails. Why this happens is for the reason that, generally it has been misunderstood or misinterpreted.  Every person without exception is credited with quite a few experiences, which had a transformational or revamping influence on him. Particularly, something could have happened in your life too, which can be accounted as a lesson for life and you feel is worth sharing. At first, it may seem to have mere importance, but if you can build a beautiful story from that, it's your thing.  The task of ascertaining a commendable incident is the laborious part of writing a captivating personal essay.
A related point to consider here is – you intent to write a personal essay for getting admission in an established university. Hence, significance of the identified event in this context has to be assessed beforehand. For instance, if you are submitting an application to pursue higher studies in Social Service, confine yourself in sorting out that particular, notable episode in an area closely related to that. Beyond it, anything extraordinary, could not help you.
The most common concern for students seeking an admission into any leading universities – what is the meaning of a personal essay? As the title suggests, it is a brief writing about yourself. Even then, not as simple as that. As the accompanying documents submitted are all more than enough to describe who you are, then what makes this draft distinctive and relevant? If you have an answer for this, you are well able to pen it down.  More than the perfection in writing skills and consistency, the core substance of your personal essay and its detailing is that what matters.
Countless ready–to-use personal essays and examples are available nowadays. But
Here, we have enumerated certain facts for your consideration. Give a glance.
First things first. Well begun is half done. So how to start a personal essay, is the crucial issue to handle.
Think of yourself sitting as the member of the review committee with a personal essay. How could it impress you?  Being Short? Interesting? Genuine? Clarity? Or what else?
Yes. By answering these, you could yourself comprehend how a personal essay gets qualified in flying colours. To make it easier, we have reckoned some basic characteristics of an impressive essay.
What makes you stand out amongst other applicants?
You have the resume well stuffed with your qualities, skills, and so on. Repetition invites boredom. Therefore highlight one or two outstanding traits and draw a clear image of your pertinent capacities. Every other candidate is more or less talented like you. So even if it is a common talent, sugar coat well and present it.
How to get the officer read your personal essay?
Simple. Make it brief and to the point. Admission officers have to evaluate a heap of applications each single day. They spare just a couple of minutes on these essays. To make them read and end on a high note with you, don't give it a "too long; didn't read" view.
What is important – quality or quantity?
Without any doubt, it can be said as quality. You are not playing games like Pokémon or Mario so as that you triumph by collecting more bits and pieces. Don't try to fit in all kinds of elements in an essay. Despite creating an unrealistic outlook for the essay, it throws over you an impression of out-of-focus personality. You may also fail in linking all these together. Don't risk your win.
Do I want to self-praise myself?
Actually you mean to, but be honest then. Don't be a "boaster". Show pride in a rightful manner. It may exemplify you as a self-centred and selfish person if ineptly presented.
Am I asked to write a story or an essay?
You are very much asked to write an essay but as a story. Show a tricky writing manoeuvre. Specificity in naming people, quoting the precise time etc. sells. Make it feel as if singing a song rather than reading the lyrics.
Then, should I cast my story as fiction or entertainment?
Rightly said; make it an infotainment. No one human is alike. Sensibly use humour. Don't allow it be an irony. Include formal words in a very informal way. Don't use a low or dialect language, remember you are communicating with an elite and veteran person anyhow.
 How to fit a concluding note?
Yet, you handmade a story, it needs not to end up in a moral or lesson. But don't make it a place to show you got tired of thinking. Make a statement to prove who you are.
Here it's not the end or we have limited the points to avoid making you feel distressed at the very beginning. Practise makes perfection. So consistently try and improve your personal essay for getting admission. Use the available personal essay samples to make some comparisons and be open for reproaches and corrections.
Coming to the personal essay writing, it is not merely asked for admissions by universities or colleges, but many a corporates seek for a personal essay aka personal statement even prior of giving you an interview call letter. It can be easily comprehended from the title itself that the candidate has to write about himself from a personal perspective. However, being able to put together most relevant and coherent particulars about yourself in mere hundreds of words is obviously is an exceptional skill
The topic of these personal essays can vary from writing about a person who had influenced the applicant to a particular event or period in his life which had a great impact over him to be as an individual as of the date. Hence, the writing and presentation skills are very important in making such minute facts relevant, readable and easy to understand. Beyond incorporating some hundreds of words, the writer has to be narrating and describing the event or instance through his personal statement.
As the applicants are known about writing an essay beforehand, it will be better, if they could use the plenty of reliable resources effectively, before writing a personal essay at the last minute. Polishing and refining tasks are integral part of these kind of essay writing, for which you will need some extra time. So proper planning and organisation will help you in submitting a flawless perfect personal essay for as many courses and universities as you had desired. It is better to go online and browse through few personal essay examples to understand if you feel blank and void of ideas, while trying to write a personal essay. Also, it is a good practise to research about the university and course you like to apply for. Because the knowledge about the areas of interest of a particular university and department can help you in forming ideas about which theme to speak about in your personal essay, which the university is more concerned about.
It will be beneficial for you, if you can spare some time for reading some of the abounding personal essay examples before you craft one for yourself. It's not necessary to seek help from professional content writing service providers, yet if you ought to involve a third party service provider in your writing needs, be sure to choose the best. Figure out amateurs in the field and don't risk your great opportunity.
For all your professional writing needs, you can contact us…
And if you wants to know about our services, get some of our best personal essay examples read before you communicate with us….
A personal essay depending on the topic and the way of presentation can either get the reader satisfied or else can make him distressed by creating ambiguities and uncertainties, is what an expert admission committee member once opined. He further added that the latter happens mainly because the student fails to comprehend the structure of these kind of college admission essays. He liked to point out some best personal essay examples for college, which he found appreciable in his long years of service.
From views of similar professionals, the most vital part in writing a good and appealing personal essay is equally distributed at the initial and final phase. Such that, brainstorming efficiently at the beginning and proof-reading on completion, can benefit you in large.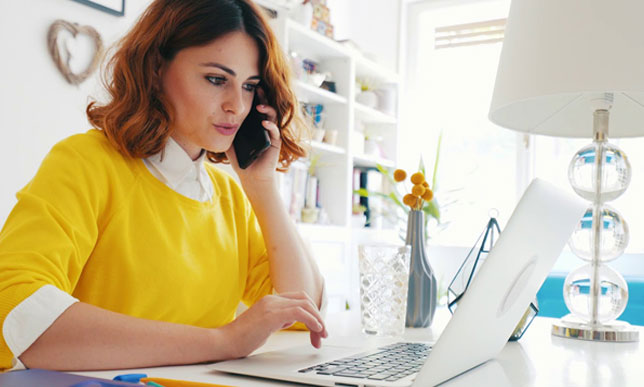 Preparing an outline is the very next step towards drafting your personal essay in an acceptable fashion.
Before, putting on clothes of a writer, walk a little distance in the shoes of a reader. This is what the admission committee members want the students to understand before wrapping up some personal or academic stuff together in a piece of paper.
Boredom is certain, if he is a human. So, be prepared to fight the boredom of the review officer through your personal essay. Be articulate and use your writing and creative skills to find an edge here.
Honesty and accuracy matters, for that the reviewing panel has years of expertise and are very particular in figuring out the fake from the rest. But, don't dither to exhibit the best version of yourself.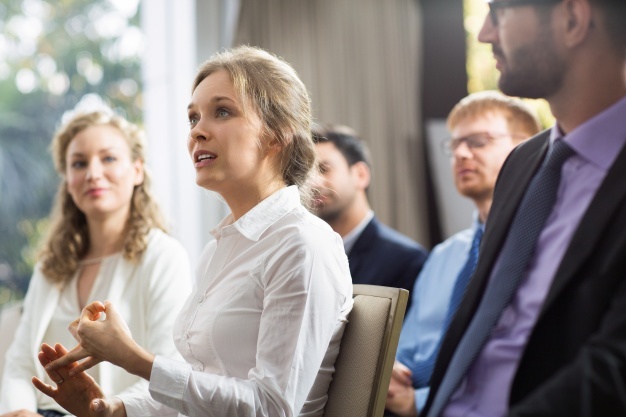 Even though, you merely have some common experiences or achievements to tell, find an exceptional way of introducing and narrating it, and finally land on the matter without getting deviated away from the core idea.
Value the time and efforts you invest in writing one of your personal essays. Hence, be devoted to the task and make it further praiseworthy.
To get a complete understanding about what to include and what not to include, be ready to read different kinds of personal essay examples for college.
Be acquainted with our professional content writing services and let us know how we can help you. Else get our free personal essay examples for college for you and enjoy writing…