What is a Statement of Purpose
You may have heard a lot about statement of purpose but may not know what it really is. This blog tries to present a comprehensive account of it. By reading it from start to end, you will understand:
This chapter gives you a wholistic picture about the statement of purpose and introduces a few basic things you will have to bear in mind while composing the document. It will cover areas like: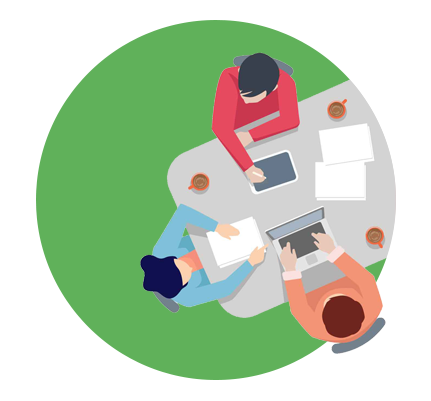 What is a statement of purpose and why it is important?
Statement of purpose is a document you need to include in your application for advanced studies at universities and colleges. Statement of purpose, which is the full form of SOP, plays a very important role in the admission process. It helps selection committee know the applicants more closely and determine their eligibility.
When admissions are open, institutes receive hundreds of applications from eligible candidates. They can't admit everyone but the most suitable ones. By going through the SOPs of each candidate, the selection committee evaluates their academic excellence, domain knowledge, personality, social commitment, etc. and arrive at a final decision about their selection.
What to write in SOP or Statement of purpose?
In your statement of purpose, you should write about your reasons for selecting a particular course and university. You should say how the course will benefit your career. Apart from that, you should give a brief account of your academic and professional backgrounds and how your experiences molded your skills, vision for future etc. It is important to know what the selection committee expects from you and be ready to fashion your SOP accordingly. Sometimes, institute would give you guidelines regarding what to write in statement of purpose. In such scenarios, it is imperative that you address all those points carefully in your writeup.
Two Golden Rules to Follow in SOP Making
There are numerous tips and tricks for writing a strong and impactful SOP. In fact, all of them are useful to some degrees. Boiling down all, you will be left with two golden rules. They are:
How long should a statement of purpose be?
There is no strict rule with regard to the length of your statement of purpose. However, the general understanding across institutes is to favor concise writeups. Another important thing is to follow the instructions given to you by the institute. If it specifies a 500 word SOP, be certain about that. In the absence of no specific instructions, feel free to make it anywhere between 1000 and 1500.
How does an impactful statement of purpose look like?
Writing the perfect SOP is one of the biggest challenges for every student who is thinking about advanced education. One must ensure many factors in the writeup in order to make it a good SOP.
Three Major Differences Between Statement of Purpose and Personal Statement
Samples helps one immensely while preparing for SOP writing. This chapter introduces you:
The best way to understand a statement of purpose is to review a sample. Although one must strictly abstain from copying samples, it is always good to be familiar with the structure, SOP writing format and other key areas of the document by reviewing sop samples.
Statement of purpose is required by different authorities and for different purposes. This chapter looks into:
Statement of purpose is required for different purposes and by different authorities. One must customize the document according to the context for which it is made and the statement of purpose guidelines. For instance, there are obvious differences between an SOP for university admission and an SOP for student visa.
One must be willing to follow certain guidelines – the generally accepted ones or the ones given by the institute while writing the SOP. In this chapter, you will see
How do you write a perfect statement of purpose?
What NOT to write in a SOP?
Can a good statement of purpose be short?
It is good to write a short and concise SOP. However, that doesn't mean it has to be too short either, for instance less than 500 words, unless your institute stipulates so. Be sure to touch upon all the relevant points with utmost clarity and with no further clarifications needed. In the ideal scenario, you can write between 1000 to 1500 words.
How many pages should my SOP need to be?
If your institute doesn't tell you how many pages your SOP needs to be, write it between two to three pages or between 1000 and 1500 words.
Are two pages too long for a statement of purpose?
No. two pages is the ideal length for a statement of purpose. Choosing a standard academic font and keeping it between 10 and 12 points size, two pages will be about 1000 words.
In this chapter of the blog. you are going to see: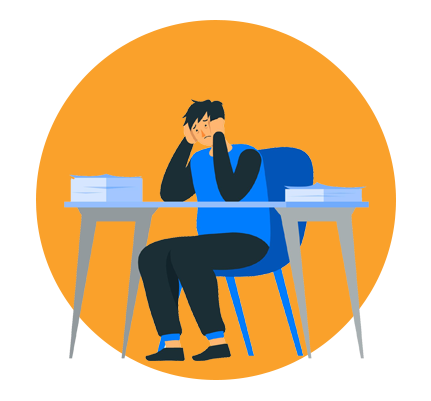 Six Common Mistakes to Be Cautious of While Writing SOP
While writing a statement of purpose, one must be careful enough to avoid the common mistakes. As selection panel reads hundreds of SOPs daily, they will quickly notice writeups that is foolproof of these common mistakes. They will certainly favor such documents.
Chapter 6
SOP Writing Tips
Next, know the best sop tips.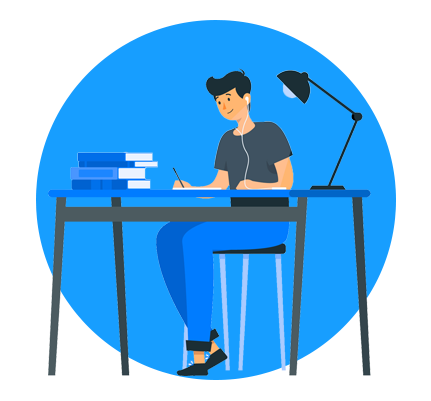 What are the basic tips to use while composing an SOP?
Whether you want to apply at a college or university in your home country or abroad, an SOP is an essential requirement nowadays. The better your SOP is, the higher your chances for getting selected. Follow these simple tips during your SOP writing.
We are positive that this blog has helped you understand the core facts about SOP.
It is hundred percent true that statement of purpose is your entry ticket to your dream institute.
Now I'd like to hand it up to you.
Considering the serious nature of SOP and its capacity to play a pivotal role in your admission.
Be sure to write it as perfectly as you can.
Seeking professional help, if needed, is wise.
Perhaps you have doubts about something you read
Let us know by leaving a comment
Below right now